Welcome to our Virtual International Day 2021 /2022
Have you ever wished you could  live and study abroad, making lifelong friendships with people from around the world; fully immersing yourself in a different culture and exploring and experiencing new countries and places; and sharing with and learning from others. Through Erasmus+, the Turing Scheme and International Exchange programmes you can do just that while improving your language, intercultural and communication skills.
Although we can't meet face-to-face to inspire you about the great opportunities that are on offer, we have pulled together this Virtual International Day to give you a flavour of the  international possibilities available. We want you to:
Get Inspired through the experiences of previous students
Get Involved and access the information you need
Get in Touch and access the live Q&A panel from Wednesday 10 Nov.
Note: Due to current uncertainty all of these opportunities are subject to change. We will keep you updated with information as we receive it.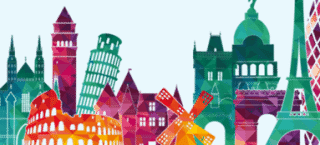 GET INSPIRED
Hear what some of our previous Erasmus+ and International Exchange students have to say about their experience.
GET INSPIRED
GET INVOLVED
Where can I go to study? What will I do when I am there? What are my next steps? Your questions answered.
GET INVOLVED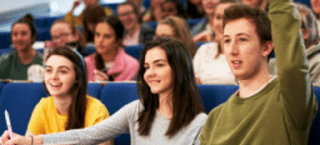 GET IN TOUCH
Get in touch with the team and watch the International Day Live Q&A session held on Wednesday 10 Nov.
GET IN TOUCH