Christmas Decoration Workshops
£25.00
Participants will learn how to hand paint two small hanging wood slices with acrylic paints. Add a ribbon or cord to your unique design and display on your Christmas tree or use as a gift tag or as a distinctive and personalised present.
YOU WILL NEED: An apron
MATERIALS: All other items will be provided by the tutor
Code
Time
Start
Day
Price
Duration
Type
Description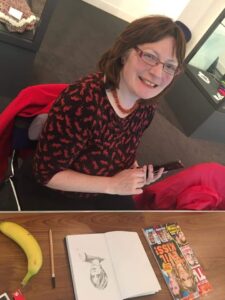 Tutor: Joanne Campbell, BSc (Hons) MSc PGCE
"I am a full time artist, with an academic background in psychology, counselling and Primary School teaching. I enjoy painting with acrylics on various mediums such as canvas, slate and wood. My art can be seen on my Facebook page: https://www.Facebook.com/JoanneCampbellArtist".