The Fight for the Falklands: Diplomacy, Politics and War
£75.00
On 2 April 1982, Argentina invaded the Falkland Islands, known to the Argentinians as the Malvinas.  And so began a war that seemed totally out of place in the late twentieth century ­ a 'colonial war', as many saw it, long after the age of empire; a war outside the parameters of the Cold War, fought indeed between allies of the United States. But first, many questions had to be answered. Could diplomacy avert bloodshed? Did Britain have the political will to fight? Could Britain's armed forces dislodge the Argentinian garrison before the onset of the South Atlantic winter? This course will explain the answers to those questions and analyse the diplomacy, politics and armed conflict involved in the fight for the Falklands.
Code
Time
Start
Day
Price
Duration
Type
15 in stock
Description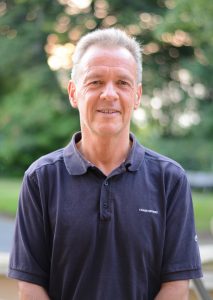 Tutor: Ronnie Hanna, BA (Hons) MA Modern History 
"I have been involved in adult education since 1994 and lecture in British and American history. I am also a Principal Examiner in History with NICCEA. Further information: https://www.facebook.com/ronnie.hanna.982 or LinkedIN Profile.