Supporting a Child who Stammers
£25.00
At Belfast Stammer Support we believe that educationalists, carers and parents are in a unique position to have a lasting, positive impact on children who stammer.
Learners will gain knowledge and understanding by exploring the history of stammering in society, known causes of stammering and from personal experiences and stories of our own. Throughout the two weeks you will explore techniques designed to give you the tools and confidence to achieve confidence building, understanding of reasonable adjustments that may be required and useful tips to consider when communicating with a child who stammers.
Recommended Reading: Paperboy, Vince Vawter, This Newbery Honor winner, Dell Publishing
Code
Time
Start
Day
Price
Duration
Type
Description
Meet our Tutors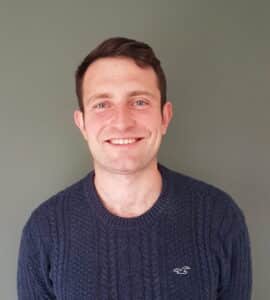 Peter Bradley, BSc (Hons) Education and Training – Level 3 NCFE Level 2
"Co-Founder of Belfast Stammer Support and person that stammers. It is great to have a platform through the Lifelong Learning workshops to empower learners with skills to support children who stammer".
Jamie Wilson, BSc (Hons) PGCert MCSP
"Co-Founder of Belfast Stammer Support, eager to instil the understanding of stammering that my education may have benefited from."