The Bee's Knees
£62.00
Although they are little, honeybees are as important to man-kind and our environment as water. Discover a new world – the world of honey bees. Classes will cover everything you need to know to begin keeping bees safely and effectively. Topics Covered:
Introduction to Beekeeping
Getting started with Beekeeping
Equipment for Beekeeping
Types of Hives
The course is practical, no equipment required, however, learners who progress from this course may choose to start their own beekeeping.
RECOMMENDED READING: Honey Bee Biology and Beekeeping, Dewey M. Caron with Lawrence John Connor
Code
Time
Start
Day
Price
Duration
Type
Description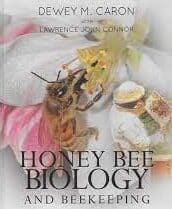 Michael Young, MBE
"I have a real love for honeybees and have kept bees for over 30 years. I founded the Institute of Northern Ireland Beekeepers and am an international senior honey judge.  Skilled in many areas of apiculture including beeswax encaustic painting and mead making, I also enjoy photography, gardening and nature."
RECOMMENDED READING: Honey Bee Biology and Beekeeping, Dewey M. Caron with Lawrence John Connor