Words in Wood
£110.00
Suitable for both beginners and improver's, you will learn the skills needed to carve letters and words in a number of different styles, as well as the skills
needed to use different types of chisels safely and effectively. In keeping with the craft theme of this workshop, each participant will carve the word craft,
with each letter being carved in a different way. No experience necessary.
IMPORTANT: All tools and materials provided, but if you have woodcarving tools that you would prefer to use, bring them along. Due to the use of
sharp tools during this class, sturdy boots or shoes should be worn.
Code
Time
Start
Day
Price
Duration
Type
7 in stock
Description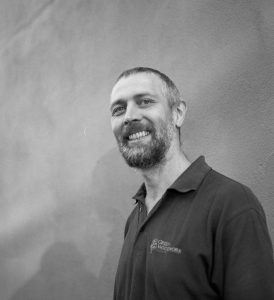 Tutor: Steve Ryan, BA (Hons)
Stephen Ryan, from Green Woodwork Ireland, is based in the heart of Belfast's Lagan Valley. His range of traditional woodcraft products include furniture, carvings, kitchenware, gift items, and other bespoke creations. With inspiration taken from traditional Irish life, each piece is carved by hand, using locally sourced hardwoods, and traditional handtools. The wood is shaped while it is still fresh. When dried the pieces are either left natural or completed with natural oils and waxes, giving each piece individuality and tactile touch. Stephen has a First-Class Honours Degree in Furniture Design and is a member of the Heritage Crafts Association and the Association of Pole Lathe Turners, Green Woodworkers and Associated Crafts.
www.facebook.com/greenwoodworkireland
www.instagram.com/greenwoodworkireland