'The Light Bugs' – A short story by Sarah Ferris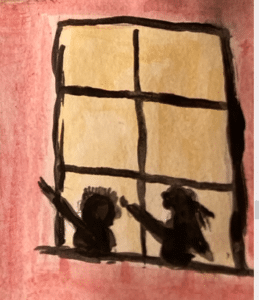 "Look Bertie!" Nellie exclaimed, "is that a light coming from the old lighthouse?"
Bertie swallowed the last bite of his cheese sandwich with a gulp. "No Nellie you must be seeing things." He turned his attention back to his packed lunch Nana had made for him that morning, eyes searching for the bright red wrapping of his favourite biscuit.
Unravel the mystery of the light coming from the old lighthouse.
Click here to download a pdf of the story or click on the flipbook.
Listen and watch Sarah read The Light Bugs