Event Date: 29th April, 2020
CREU Seminar #2 – Links in Achievement and Deprivation
Prof. Ruth Leitch
Wednesday 29th April 2020
2.00pm-4.00pm
Register here.
The CREU 'Achieving Education' seminar series is a forum for diverse stakeholders in Education in Northern Ireland to meet, hear about recent research from an expert in the field, and subsequently engage in structured debate with invited panellists representing different interest groups.
***Due to the COVID-19 pandemic counter-measures in place at the College, this event will take place via webinar. Please register using the Eventbrite link above, and you will receive a secure link before the event.***
As educational underachievement is a long-term policy issue in Northern Ireland, we expect high levels of engagement from stakeholders.
Professor Ruth Leitch has worked extensively in the area of Education Policy in Northern Ireland and beyond, focusing in recent years on issues of (in)equality in Education. She led an important study 'Investigating Links in Achievement and Deprivation' (ILiAD), the findings of which were highly significant for academic and policy communities alike.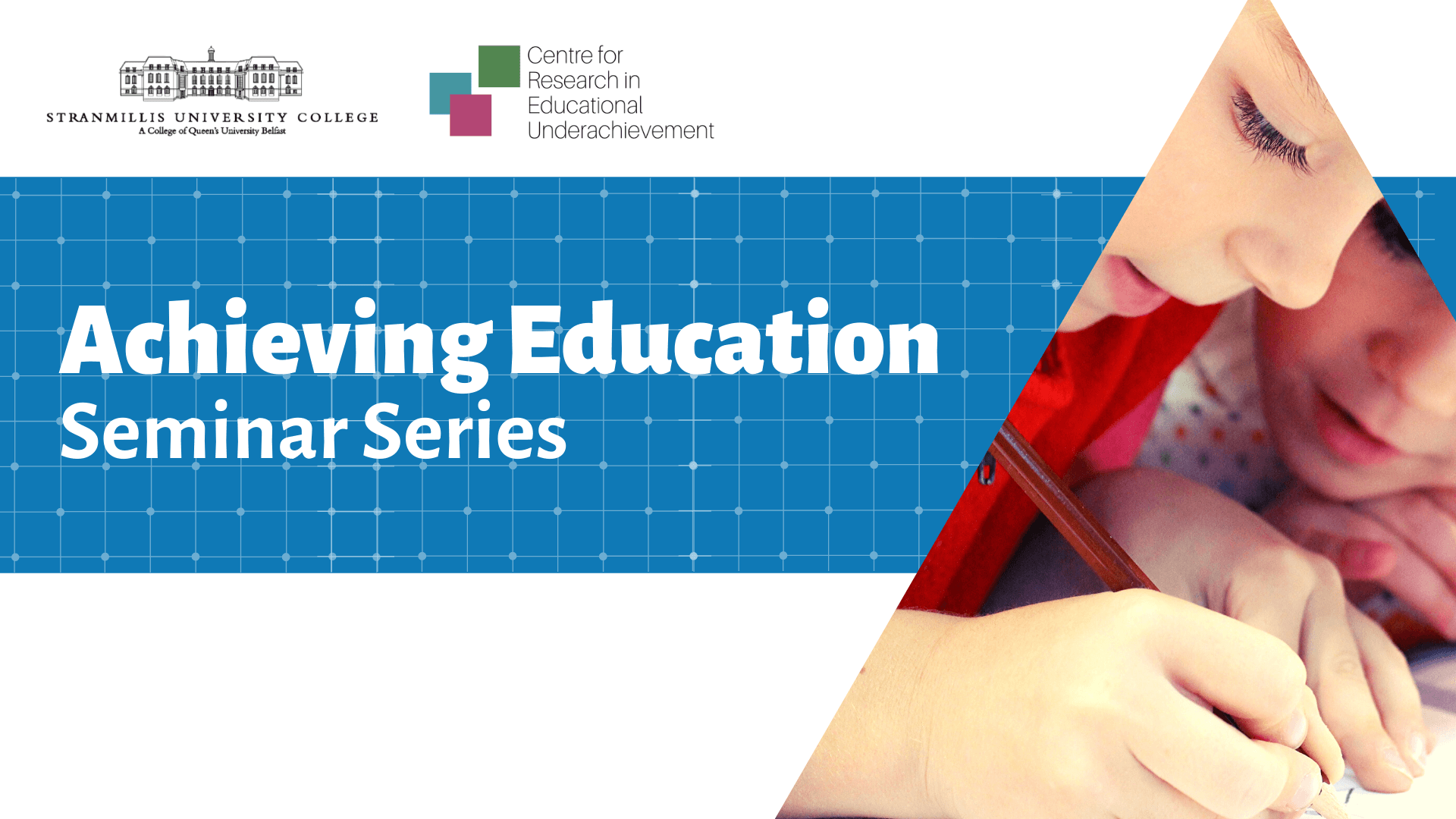 Reasons to study at Stranmillis
Student Satisfaction
Ranked No.1 for satisfaction in Northern Ireland.
Work-based placements
100% of our undergraduate students undertake an extensive programme of work-based placements.
study abroad
32% of our students enjoy a study abroad experience.
student success
We are proud to have a 95% student success rate.