Event Date: 15th May, 2020
Entrepreneurship and the Power of Consultative Selling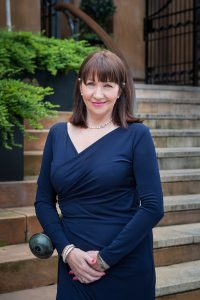 All around us, people are starting up in business or embracing a more flexible lifestyle through freelancing and contracting. What they have in common is vision and passion, often giving up employment or simply taking the leap in pursuit of their desire to innovate, create or bring their personal specialism to the market on their own terms. In 2019, there were an estimated 5.9 million UK private sector businesses (FSB). Many are individuals and agencies offering professional expertise in the form of consultancy and advisory services. In this talk I look at the challenges of selling services and how acquiring a first-class consultative skill-set provides a vital conduit between business and client.
TUTOR: Christine Hammond
VENUE: Lecture Theatre 5, Main Building
TIME: 13:00pm
Reasons to study at Stranmillis
Student Satisfaction
Ranked No.1 for satisfaction in Northern Ireland.
Work-based placements
100% of our undergraduate students undertake an extensive programme of work-based placements.
study abroad
32% of our students enjoy a study abroad experience.
student success
We are proud to have a 95% student success rate.