29th June, 2022
Minister for the Economy Visits Stranmillis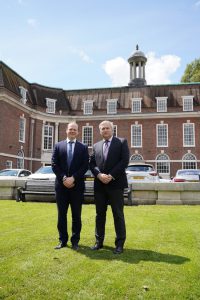 Minister for the Economy, Gordon Lyons MLA, visited the College today where he was given a tour of the eco campus by Professor Jonathan Heggarty and met with the Executive Team and students. The Minister was briefed on the work of the College in key areas such as student wellbeing, the Centre for Research in Educational Underachievement and early years education, as well as some of the ambitious plans the College has for future developments and partnerships.
Commenting, Professor Heggarty said: "As we approach our Centenary year, we will be celebrating one hundred years of impact and achievement in education. It was great to have the opportunity to host the Minister and share some of the innovative work the College is currently involved in that is continuing to shape and impact education locally and globally, and our ambitions for the next phase of the Stranmillis story."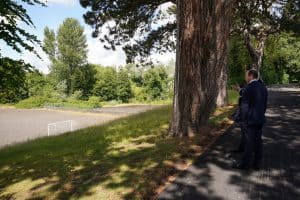 Reasons to study at Stranmillis
Student Satisfaction
Ranked No.1 for satisfaction in Northern Ireland.
Work-based placements
100% of our undergraduate students undertake an extensive programme of work-based placements.
study abroad
32% of our students enjoy a study abroad experience.
student success
We are proud to have a 95% student success rate.