8th September, 2019
Uganda Here We Come!
Mrs Diane McClelland, Stranmillis Literacy lecturer, visited eight primary schools in Uganda with a view to ascertaining how best the children and teachers in these schools could be supported.
Diane is a trustee of a charity called Charlene's Project which has been working in Uganda for almost ten years.  The charity was set up by a young girl, Charlene Barr, from Dollingstown, who had been a pupil in Diane's P.2. class in Waringstown Primary School. Charlene, the adopted daughter of Dr Richard and Mrs Janice Barr, suffered from cystic fibrosis. Following a working trip to Uganda with her family in 2008, the country and its people captured Charlene's heart.  When her condition prevented her from studying for her A levels, determined to make a difference, Charlene's indomitable attitude was "If I can't go to school, I will build a school for children who don't have a school!"  While waiting for her double lung transplant Charlene mobilised many people, and along with the support of her family and friends, tirelessly raised money to build her first school in Africa.
Very sadly, Charlene was never to have her life saving operation.  The weekend the foundations were laid of Charlene's Project's first school in Uganda, was the weekend of Charlene's funeral.
Following her death, Charlene's family found her journals and diaries which spoke of her hopes and dreams to help the children of Uganda. The charity has continued to grow and it reached its tenth anniversary in 2020. It has supported communities in Uganda and Guatemala and also refugee children, through humanitarian, educational and medical support, including drilling water wells, and child sponsorship programmes.  In a bid to make a real difference the charity seeks to partner with other organisations working on the ground in the various countries and inputs into indigenous projects which have improved and continue to improve the lives of so many.
Reflecting on the trip, Diane said, "It is an immense privilege to serve on the Board of Trustees of such an inspirational charity which is making a real difference in so many ways educationally and medically to so many lives in Uganda.  Charlene's heartfelt dreams continue to be realised as the work keeps on growing."
As part of the recent trip with CEO Dr Richard Barr and fellow trustee, Mr Basil O'Malley, Diane visited a cluster of primary schools in rural areas of the Kiriandongo region of Uganda.  Time was spent meeting with management committees of each school, teachers, pupils and parents.  These schools and communities are being supported by Charlene's Project alongside the charity's longer-term vision of building a much-needed secondary school in the region.  It is hoped that Charlene's Project will bring a team of teachers and student teachers to work alongside and support the teachers and children in these schools during the summer of 2020 and beyond in projects spanning a few years.
The last word must surely belong to the special girl whose vision started it all.  Charlene's blog, Tuesday 18 August 2009, "The need of the children in Uganda shocked me, and I saw that they were even being deprived of something as small as an education, something which in this country we take for granted." Having asked her family to go and find a school which needed rebuilding Charlene was delighted when they sent home news of the school they had found. Charlene's blog continues "I really do feel like this is the right school to be starting my project with and I pray that it will be the first of many that Charlene's Project has helped to contribute towards."
To find out more about the charity Charlene's Project, visit their website www.charlene'sproject.org.
To find out more about Charlene's amazing story read "Chosen" the book she asked her brother, David Barr, to write, to promote the work in Africa and help support other adopted children.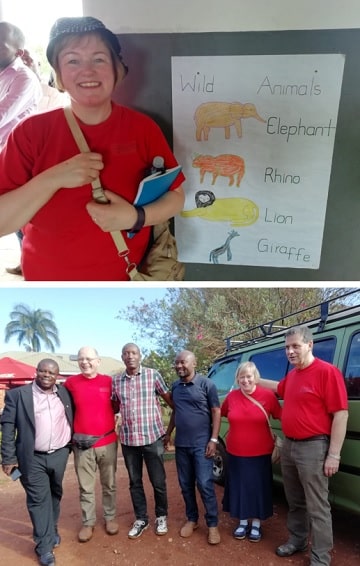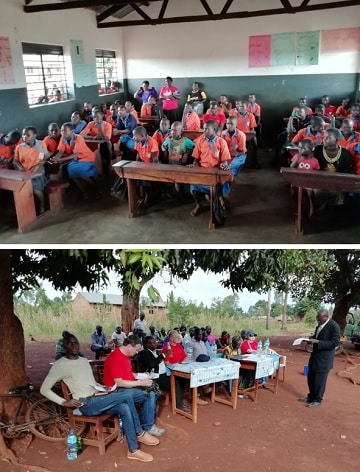 Reasons to study at Stranmillis
Student Satisfaction
Ranked No.1 for satisfaction in Northern Ireland.
Work-based placements
100% of our undergraduate students undertake an extensive programme of work-based placements.
study abroad
32% of our students enjoy a study abroad experience.
student success
We are proud to have a 95% student success rate.