BEd (Primary) Area of Specialism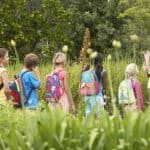 At the outset of your BEd Primary degree programme, you will choose a specialist area of learning which you will study alongside your Education Studies, Curriculum Studies and Practical Placement modules for your first three years. The Area of Specialism options are: Art and Design  |  Drama  |  English and Literacy  |  Geography and History  |  Maths and Numeracy  |  Music  |  Physical Education  |  Religious Education  |  Science and Technology
For further information on the Areas of Specialism, and to help you choose the one that is right for you, each of the course lecturers has produced an introductory video on their area of specialism (see below).
'Meet the Lecturers' Live Event
In addition to the watching the videos to help you make the right choice, the course lecturers will be available online in person to answer any questions and queries you may have at our Meet the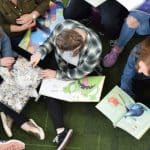 Lecturers Live Event, which will be held from 11.00-12.00 on Monday 13th September. The event will be hosted on Microsoft Teams, which you may need to download before the event  To join, click on the link(s) below for the Area of Specialism(s) you are interested in at any time during the event, follow the on-screen instructions and you will be connected to the relevant Area of Specialism and have the opportunity to speak directly with the course lecturer.  You can drop in to and out of as many of the Area of Specialism events as you wish .
Art and Design                           Drama                                      English and Literacy
Geography and History             Maths and Numeracy           Music
Physical Education                    Religious Education              Science and Technology
Area of Specialism Choice
Whilst we will endeavour to give you your preferred Area of Specialism, the numbers on each are limited and, as such, you are not guaranteed your first preference. It is essential that you list a minimum of 3 (and a maximum of 4) preferences on the Area of Specialism Selection form – see link below. You can make your selection using the link from 09.00 on Wednesday 8th September until 17.00 on Monday 13th September.  If you do not submit your preferences, you will be allocated an Area of Specialism based on availability. Click here to complete and submit your Area of Specialism Selection form.
Areas of Specialism Information Videos
Choosing the right Area of Specialism is an important step in your Primary journey. To help you decide which Area of Specialism is right for you, the short videos below give an overview and insight into the key themes and subjects you would cover.
Art and Design: This course is designed to increase both the confidence and competence of the student in art and design and to develop expertise in the knowledge and understanding of leading the teaching and learning of art and design in the primary school. The course should develop students' personal and practical skills, create material for use in primary, develop the students' engagement with the creative process, personal expression and visual communication skills, develop the student's understanding, analysis and interpretation of different media, and enable students to produce a series of personal creative art and design. Students should have an interest in Art and Design and enjoy learning and working in a very practical way. Although a GCSE or A level in Art and Design is helpful it is not necessary for the course. 
Drama: This course is for those who may have a background in or are interested in Drama, to assist them in becoming practical, creative and enthusiastic classroom practitioners. Students will develop the ability to understand and use Drama in the classroom, as a subject in its own right and as an invaluable tool within other subjects. Specialists will also develop skills in using Drama as an extra-curricular activity for after-school Drama clubs and school productions. The course will focus heavily on practical elements, delivered mainly through workshop contexts, and will facilitate peer learning and assessment through collaborative group work. Students who wish to choose this Specialism should therefore be those who enjoy working with others in creative and practical situations. The presentational, organisational and creative skills developed will benefit students on their journey to becoming engaging, reflective and responsive teachers. 
English and Literacy: This course is designed for those who wish to develop their love of English Literature, to expand their knowledge and understanding of Children's Literature and promote a vital love of reading and writing in the primary school classroom. Talking and Listening and Communication in the NIC will be explored. The role of the Literacy coordinator and the skills needed to feel competent in this position will be investigated. In terms of personal skills development, practical workshops will extend competence and confidence in teaching literacy and will provide an opportunity for you to develop as writers with a published product (Year 1 – poetry; Year 2 – short story writing; Year 3 – organising and delivering 'Writers day' workshops for children at SUC, incorporating all writing genre). Should the course attract a large number of students, preference will be given to students with English Literature at A Level, although this is not a requirement. 
Geography and History: This course is for students with a special interest in geography and/or history. In Year 1 the focus is on 'Learning Outside the Classroom' and will help students develop in their understanding of the importance in the primary school of using the outdoors to enhance pupil learning. Year 2 has a special focus on Thinking Skills and Personal Capabilities and also enquiry-based learning in history- and geography-led topics. In Year 3 we look in detail at the role of a 'World Around Us' coordinator and design interviews with teachers in schools who fulfil this role. We also go on a number of afternoon trips to places, such as Titanic Belfast, which are visited by school groups to find out what is provided for them when they go there. 
Physical Education: This course combines theoretical and practical pedagogical approaches to the teaching of PE in the primary school and aims to develop students' knowledge of and expertise in teaching PE across all key stages. Specifically, students will explore the theoretical foundations pertaining to the: place of PE in the curriculum; the teaching of fundamental movement skills and the physical development of children. The practical aspects of the course will focus on the teaching of simple games in FS and KS1 as well as examining the modified approach to the teaching of games at KS2. Practical work is central to learning in Physical Education and therefore students are expected to engage in a range of activities suitable for primary aged children. Throughout each year of the programme, students will teach PE to and alongside peers and in various primary school settings. The role of the Physical Education co-ordinator and the professional competences required to lead the teaching and learning of Physical Education in the primary school will also be addressed. 
Maths and Numeracy: This course is one of three aimed at developing your expertise in the knowledge and understanding required to lead the teaching and learning of numeracy in the primary school. Students will engage in depth with topics that underpin numeracy and its delivery in the primary school and will evaluate the impact of relevant research within these areas. The course will consider how to develop logical thinking and problem solving skills in pupils, it will consider the Japanese Lesson Study approach to pupil learning and you will focus on raising standards in numeracy so that each child reaches their full potential. You will also have the opportunity to explore the role of numeracy in supporting learning in other areas of the STEM curriculum. This module will consist of a number of seminars and workshops. 
Music: This course invites students with a musical background to increase their confidence and competence in music making, and to develop expertise in the knowledge and understanding of the characteristics of leading the teaching and learning of music in the primary school. It will be directed towards the needs of those who would like to use organisational and participatory music skills in a classroom and whole school context. The course should help students to develop personal skills in group music making, encourage students to develop the ability to select and create material for use in classrooms throughout the Primary School, and lay the foundations for the leading of group music making in an extra-curricular context. 
Religious Education: This course is designed to give students who are interested in Religious Studies the opportunity to explore current issues in RE teaching and learning in primary schools in Northern Ireland. We will discuss the complex role of the RE teacher and the changing nature of religious instruction in a modern, multi-faith, diverse society. The specialism will equip students for teaching and leading RE in controlled, maintained and integrated schools. As well as developing their subject-specific knowledge including a thorough understanding of the major world faiths, students will explore the possibilities for fieldwork in RE by visiting a range of different places of worship around the city and will hear from experts in the field about the various aspects of RE teaching, including leading assemblies and preparing for seasonal events. We will also examine the opportunities for connected learning with PDMU and other curricular areas. 
Science and Technology: This course will develop students' knowledge and expertise in teaching science and technology across all key stages in the primary school.  The course will provide students with the opportunity to develop their understanding of theory and curriculum during school-based placements. Throughout each year of the programme students will have the opportunity to teach primary science and technology in some of our partner schools as part of their Area of Specialism work. Students will also have the opportunity to co-teach alongside their peers in a range of projects which include; Teaching Science through Play; Assessment in Primary Science 3)Digital technology and Science. Stranmillis has been designated as a hub for excellence in innovation and research in primary science by the Primary Science Teaching Trust. As such, students will be engaged in developing and evaluating new pedagogies and practices in partnership with local schools and science education experts and have the opportunity to engage in career and professional development activities.
reasons to study at stranmillis
student satisfaction
Ranked No.1 for satisfaction in Northern Ireland
Work placement
100% of our students undertake a workplacement
study abroad
32% of our students enjoy a study abroad experience
student success
We are proud to have a 95% student success rate