11th February, 2020
A Surprise ECS Guest!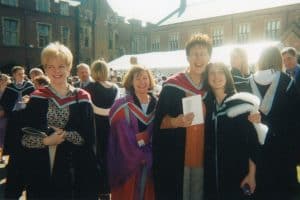 Recently, as part of a trip home from New Zealand to see family and friends, a graduate of the BA (Hons) Early Childhood Studies programme, Louise Wanoa (née) McMasters) called with Sheelagh Carville, Principal Lecturer and Head of the ECS programme, to fill her in on her time in New Zealand, since graduating from the degree programme.
Louise relayed her experiences: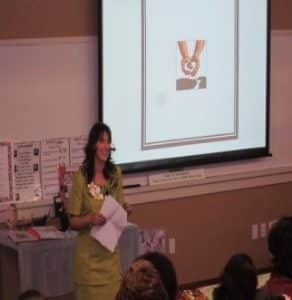 "I graduated in 2002 with a BA (Hons) ECS degree. My time at Stranmillis was the start of a journey that opened up many opportunities for me, with my ECS degree leading me to where I am now.
Graduating from Stranmillis gave me the opportunity to study for a Master of Education degree in Special Education Needs at Queen's University, Belfast, and ultimately led to the opportunity to move to Aotearoa (the Maori word for New Zealand). In 2009, the ECS degree was my ticket to teach in early childhood in NZ, including early intervention work with children who have complex special needs. From 2011 to 2013 I was lucky enough to be given the opportunity to work as a professional development facilitator on a three-year NZ Ministry of Education project to provide professional learning and development programmes for clusters of early childhood teaching teams across the South Auckland region. In early 2014 I gained a position in Wellington as a Programme Tutor, supporting nannies and home educators in their role of caring for and educating children in the home environment. I have recently completed a further Master of Education at Victoria University of Wellington and now look forward to a new chapter in my career, settled in NZ with my husband, and applying all of my early childhood expertise.
Stranmillis not only set me on a good career path, it also instilled an excellent work ethic, gave me a solution-focused mind-set, and the capacity to manage my own learning. I developed critical and creative thinking skills, and the ability to reflect on my professional practice."
Sheelagh Carville reflected that, "it was lovely to catch up with Louise on her visit home. It was so interesting hearing about all of the wonderful work which Louise is doing, putting her Early Childhood Studies degree to such effective use in New Zealand."
Photos:
Louise [far right] at her graduation in 2002 with members of the ECS team
Louise providing professional development courses in NZ
Reasons to study at Stranmillis
Student Satisfaction
Ranked No.1 for satisfaction in Northern Ireland.
Work-based placements
100% of our undergraduate students undertake an extensive programme of work-based placements.
study abroad
32% of our students enjoy a study abroad experience.
student success
We are proud to have a 95% student success rate.