27th November, 2020
Human beings and human brains…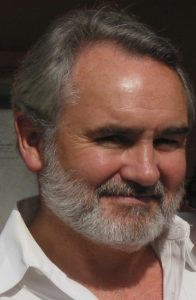 Captained King's Scholars RFC to Canada in 1969 under the coaching/management of Jos Lapsley and Dr Robin Godfrey.  J.A. Scott Kelso grew up in Derry/Londonderry, Northern Ireland and trained originally as a teacher at Stranmillis (now University) College (1965) in Belfast graduating with honors in 1969. He was a schoolmaster for two years and then decided to leave Ireland at the start of the troubles in 1971, first to Canada to pursue an undergraduate degree at the University of Calgary (1972) and then to the US where he received MSc and PhD degrees from the University of Wisconsin, Madison (1975).
After two years as an Assistant Professor at the University of Iowa he accepted a Research Scientist position for seven years (1978-1985) at Yale University's Haskins Laboratories where he investigated the physiology of speech production as a complex, multi-degree of freedom system. He was appointed Professor of Psychology and Biobehavioral Sciences at The University of Connecticut in 1982 prior to taking up his present position in 1985, Florida Atlantic University.
The recipient of numerous awards including the MERIT, Senior Scientist and Director's Innovations Awards from the National Institutes of Health, the Distinguished Alumni Research Achievement Award from the University of Wisconsin, Madison and a Docteur Honoris Causa degree from the Republic of France and the University of Toulouse (est. 1228).
In 2007 he was honored to be named Pierre de Fermat Laureate. In 2011, he received the Bernstein Prize. His books include Human Motor Behavior (Erlbaum, 1982), Dynamic Patterns: the Self-Organization of Brain and Behavior (MIT Press, 1995), Coordination Dynamics (Springer, 2004) and The Complementary Nature (with D.A. Engstrøm) published by MIT Press in 2006 (ppbk. 2008). He is an elected Fellow of APA (1986), APS (1990), SEP (2012) and AAAS (2004), the citation reading: "For innovative use of brain imaging and behavioral techniques to uncover the principles and mechanisms of coordination" holds the Glenwood and Martha Creech Eminent Scholar Chair in Science at Florida Atlantic University in Boca Raton where he is also Professor of Psychology, Biological Sciences and Biomedical Sciences. Since 2008, he is also Visiting Professor of Computational Neuroscience at the Intelligent Systems Research Centre, in Derry, Northern Ireland. From 1985-2005 he served as the Founding Director of Florida Atlantic's Center for Complex Systems and Brain Sciences where he also led NIMH's National Training Program in this new interdisciplinary field. For most of his scientific career he has been trying to understand how human beings (and human brains)—individually and together—coordinate behavior on multiple levels, all the way from cells to cognition and social behavior. He was inducted as an Honorary Member of the Royal Irish Academy in 2016. LinkedIN Profile
---
REASONS TO STUDY AT STRANMILLIS
Student Satisfaction
Stranmillis is ranked 1st in Northern Ireland, and 6th in the UK, for student satisfaction (NSS 2020).
Work-based placements
100% of our undergraduate students undertake an extensive programme of work-based placements.
Employability
Our graduates are highly sought after, with 97% in employment or further study fifteen months after graduation.
study abroad
A third of our students take up the opportunity to spend time studying abroad.
Academic staff
71% of our academic teaching staff are qualified to doctoral level.
Student success
We are proud to have a 95% student success rate.
Academic standards
The UK Quality Assurance Agency reports the highest level of confidence in academic standards.
Network of partners
The College has a network of over 750 school, education and alternative placement partners.