19th December, 2019
An Audience with Gary Lightbody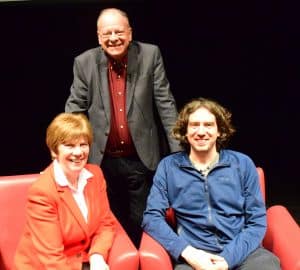 Peter Weil facilitates an unforgettable night in the Drama Theatre, Thursday 18th December 2019 with Gary Lightbody and friends. The latest in our An Audience with … series, Gary was joined on stage by his former teacher, Mark McKee, who Gary describes as one of the big influences on his career, who 'introduced' him to Seamus Heaney and Van Morrison; John D'Arcy from the Lightbody Foundation and Charlotte Dryden from The Oh Yeah Centre, two of the charities Gary set up and supports; and young rising star, 14 year old Conor Marcus, an Oh Yeah protege who made it to the semi-finals of The Voice Kids.
Peter and Gary discussed Gary's interest and commitment to education and transforming the lives of young people.  An inspiring and enlightening evening was topped by captivating performances by Gary and Conor, including Gary performing 'I think of home' which was inspired by Seamus Heaney's writing. And after two hours on stage answering questions, Gary didn't disappoint his fans, staying on for another hour and half, meeting and talking to fans who had come from as far as Australia, Dublin, London and Birmingham to hear him speak!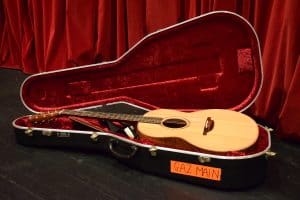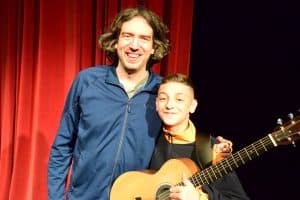 Reasons to study at Stranmillis
Student Satisfaction
Stranmillis is ranked first in Northern Ireland for student satisfaction.
Work-based placements
100% of our undergraduate students undertake an extensive programme of work-based placements.
Study Abroad
All students have the opportunity to spend time studying abroad.
Student Success
We are proud to have a 96% student success rate.