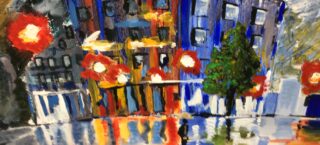 Painting in Oils and Acrylic
Friday, 24th September 2021 for 10 weeks. Vivien covers introductory painting techniques such as colour mixing, brushwork, composition and perspective.
Learn more and book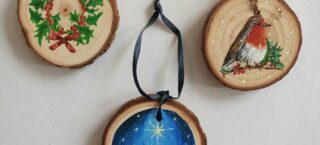 Christmas Decoration Workshop
Friday, 5th November 2021 at 11:00am. Participants will learn how to hand paint two small hanging wood slices with acrylic paints.
Learn more and book
Baskets and Boxes
Wednesday, 23rd February 2022 for 4 weeks. You will learn how to make beautiful baskets and boxes and create your own personalised gift.
Learn more and book
REASONS TO STUDY AT STRANMILLIS
Always connected
Stranmillis has invested heavily in the latest communications technology and campus-wide high speed WiFi
Green campus
The College is the first HEI in Northern Ireland to be awarded EcoCampus status.
A great location
Located in the heart of Belfast there's always something to do.
Academic standards
The UK Quality Assurance Agency reports the highest level of confidence in academic standards.