Yogalates
Commencing 13 January 2021. David will help you to focus on balance, muscle toning, strength and equilibrium of the mind, soul and body.
Learn more and book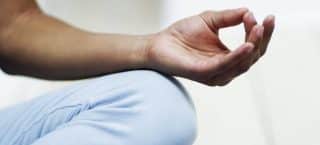 Mindful Meditation
Commencing 21 January 2021. Orla will provide techniques to help you manage stress, anxiety and depression.
Learn more and book
Tai Chi for Health and Wellbeing
Commencing 03 February 2021. Jane will help participants discover the soothing, fortifying effects of slow movement with focused intent.
Learn more and book
REASONS TO STUDY AT STRANMILLIS
Always connected
Stranmillis has invested heavily in the latest communications technology and campus-wide high speed WiFi
Green campus
The College is the first HEI in Northern Ireland to be awarded EcoCampus status.
A great location
Located in the heart of Belfast there's always something to do.
Academic standards
The UK Quality Assurance Agency reports the highest level of confidence in academic standards.