The Department for the Economy (DfE) are supporting limited FREE places on the Postgraduate Certificate in Education: Digital Skills at Stranmillis College. This is offered by DfE in cooperation with the Northern Ireland Office and the Department of Finance. The funding is part of the DfE Skill-Up programme in Northern Ireland, to support the Northern Ireland education and training workforce.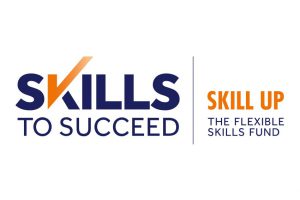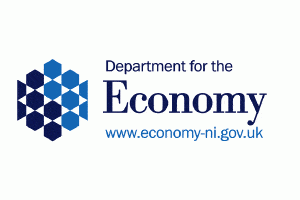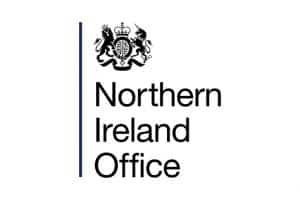 The
The Postgraduate Certificate in Digital Skills is designed to be delivered on a part-time basis over the period of one academic year. It comprises two modules each of 30 CATS points: Digital Citizenship and A Curriculum Approach to Digital Skills.
Digital skills will prepare schools and colleges for the evolving demands of the citizenship and cyber curriculum. It will support teachers and FE practitioners as they develop in this digital decade. The course aims to offer rich digital skills and research-informed strategies for new age educational environments.
The comprehensive use of the Virtual Learning Environment Canvas provides the flexibility of learning required for professionals seeking professional development and by providing learning through live and recorded lectures, live and reflective discussions and uploaded resources and supportive readings the learner can engage fully in the learning experience.
How will I study?
Teaching and learning is delivered through a blended approach of online lectures, virtual learning activities, reflective, self-directed study.
Contact time
Classes are normally held once weekly (in the evening) via the College's virtual learning environment – Canvas.
Who will be teaching me?
You will be taught, assessed and supported by an exceptional team of internationally recognised, research-led and experienced practitioners.
How will I be assessed?
There are no written examinations. Modules are assessed by coursework.
Entitlement
Students who accumulate 60 CAT points on this programme, will graduate with a Postgraduate Certificate.
Please note this course does not give you Qualified Teacher Status (QTS)
Download the Skill Up flyer here for more information on all the Skill Up, funded programmes we have for 2023/2024 year.
STR7017 Digital Citizenship
This module will explore global and cyber citizenship in the 21st century school/college in the development of a digital competence framework. It considers how the Universal Design for Learning (UDL) framework and neuroscience research can be used to improve inclusivity. The role of Gaming in developing cognitive, creative and collaborative skills will also be considered and students will critically assess cyber awareness strategies and skills within the whole-school curriculum. The impact of cyber citizenship as a digital competence will be addressed.
STR7019 A Curriculum Approach to Digital Skills
The module considers a curriculum approach to digital skills and will be of particular interest to those involved in education. The course will investigate digital skills in the context of the digital divide and digital literacy through a curriculum approach to whole-school development. Students will critically reflect on digital skills needs at a whole-school level to improve pupil literacy and innovation in pedagogy for digital skills. Students will have the opportunity to audit the needs of school and design a digital skills (from the wider Transversal skills) and computational thinking plan for curriculum change and improvement as a whole-school intervention to promote digital confidence as a curriculum or extra-curricular approach to the digital decade.
 All modules are 30 CATs.  The Postgraduate Certificate may be taken as an award or progressed toward a full Master's award.  Both modules amounts to one-third of the full programme.
Applicants will normally hold a relevant 2:2 Honours degree or above in a related discipline. Applicants who do not meet the requirements above may be considered on an individual basis, where there is evidence of relevant experience. Applicants may be required to attend an interview to determine their suitability for entry.
Eligibility
Places are limited and open to applicants who are:
• over 18 years of age
• eligible to work in Northern Ireland
• 'settled' in Northern Ireland, and has been ordinarily resident in the UK for at least three years; or
is a person who has indefinite leave to enter or remain in the UK.
How to Apply
Application for admission to all Masters Programmes should be made by downloading the application form and reference form (see 'Apply Now' link above) and returning the completed forms by email only to masters@stran.ac.uk
The programme will commence October 2023.  Applications are now closed for this programme.
We have a limited number of  FREE places available on the programme. You are advised to apply as early as possible due to high demand. Applications will be dealt with on a first come first served basis.
Tuition Fees
Through the SKILL UP programme, this Postgraduate Certificate is a free, fully funded postgraduate course.
Please note the Postgraduate Certificate is 60 CATS. 
Additional Course Costs
There are no additional costs. The course is supported by a fully online library at Stranmillis and Queens University.  You will have access to thousands of ebooks and ejournals in support of your study with us.  Library and writing inductions will be supported for all online and new students