8th April, 2022
Stran-led project will set the CRiTERiA for cultural responsivity in teacher education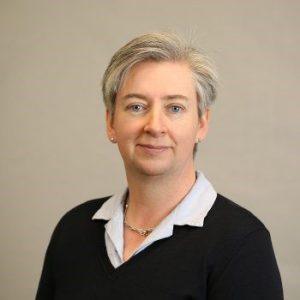 Dr Patricia Eaton, Stranmillis University College's Director of Teaching and Learning, has been granted a major funding award to lead a North-South project that will work with teacher educators and student teachers to design and develop an Open Access Online course to enhance culturally responsive educational skills and competencies.
The CRiTERiA project, which stands for 'Cultural Responsivity in Teacher Education: Research in Action', was awarded funding after a successful bid under a call for research issued by the Shared Island unit under the Department of the Taoiseach and the Standing Conference in Teacher Education, North and South (SCoTENS).
Dr Eaton will lead the project with Dr Martin Brown and Dr Paddy Shevlin from Dublin City University, Dr Manuela Heinz from the National University of Ireland, Galway, and Prof. Joanne Hughes at Queen's University Belfast.
Welcoming the award, Dr Eaton said "This is a significant project that aims to deconstruct the challenges and opportunities for the preparation of Initial Teacher Education (ITE) students to teach in culturally diverse environments and will lead to the enhanced inclusion of students with a migration background across the continuum of education".
Dr Eaton's Stranmillis colleagues Dr Sharon Jones and Dr Lisa McKenzie will also contribute to the project.
The course developed will be open to teachers of all levels of experience, including student teachers, and the project team will publish their report in September 2023.
Read more about this and the other Shared Island SCoTENS projects recently announced here.


Reasons to study at Stranmillis
Student Satisfaction
Ranked No.1 for satisfaction in Northern Ireland.
Work-based placements
100% of our undergraduate students undertake an extensive programme of work-based placements.
study abroad
32% of our students enjoy a study abroad experience.
student success
We are proud to have a 95% student success rate.