8th March, 2019
CS Lewis and the Imagination
A public lecture entitled, 'C S Lewis and the Imagination' was hosted by the College on the 14 March.
Dr Jerry Root, distinguished academic and C S Lewis scholar from Wheaten College in the United States delivered a stimulating address to a packed lecture theatre, which included representatives from the C S Lewis Institute, Belfast. Dr Root has not only written extensively on C S Lewis but has also lectured on the subject for 34 years in eight countries across the world.
Fifty-six years after his death Lewis is still regarded as a great Christian apologist. But he was also a great imaginative writer and is internationally recognised for his fantasy, science fiction and children's books. A major theme explored in Dr Root's lecture was how C S Lewis used the power of storytelling to deal with many of the complex aspects of human existence. It was Lewis himself who described how reason can be 'the watchful dragons' that are difficult for us to steal past. Reason can inhibit our understanding of God's love and grace. With a story we have the opportunity to get involved – to feel the impact of these great truths on our lives.
The lecture was followed by a lively question and answer session which reflected the engagement of a deeply appreciative audience.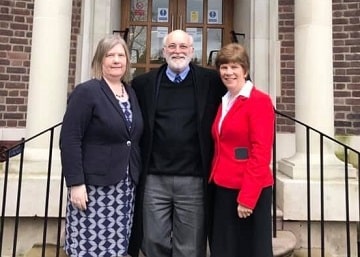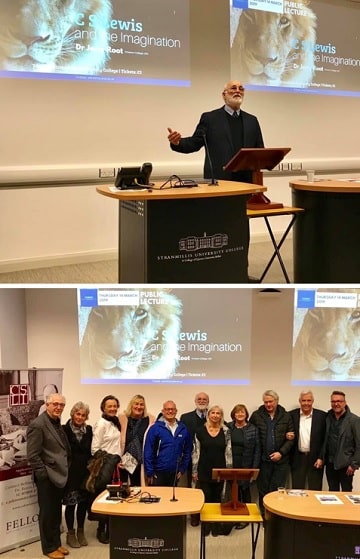 Reasons to study at Stranmillis
Student Satisfaction
Stranmillis is ranked first in Northern Ireland for student satisfaction.
Work-based placements
100% of our undergraduate students undertake an extensive programme of work-based placements.
Study Abroad
All students have the opportunity to spend time studying abroad.
Student Success
We are proud to have a 96% student success rate.