14th November, 2019
Danielle Gains International Career Institute Qualification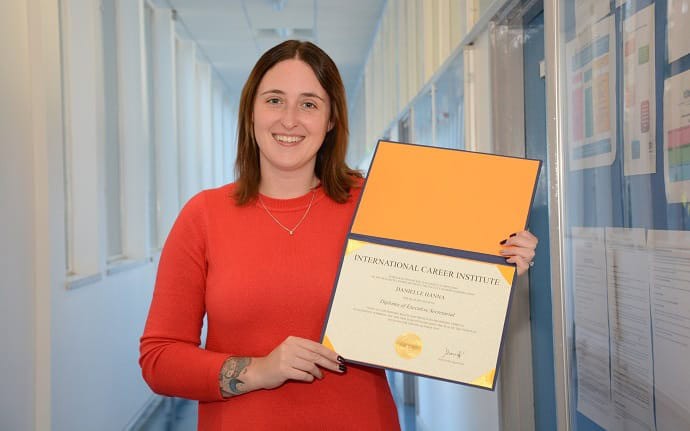 Danielle Hanna from the Academic Office has completed a professional qualification through distance learning.
She started the qualification in January of this year and completed all ten modules by October. The areas covered included records management, written communication and software. She has been awarded a 'Diploma of Executive Secretarial' from the International Career Institute and achieved outstanding results across the board. The skills acquired will be very beneficial to her in her current role within the College.
Reasons to study at Stranmillis
Student Satisfaction
Ranked No.1 for satisfaction in Northern Ireland.
Work-based placements
100% of our undergraduate students undertake an extensive programme of work-based placements.
study abroad
32% of our students enjoy a study abroad experience.
student success
We are proud to have a 95% student success rate.