4th February, 2022
Minister for Education Visits Stranmillis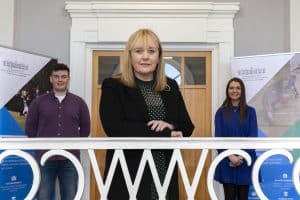 Stranmillis University College was delighted to welcome Minister for Education, Michelle McIlveen, to campus today. The Minister took the opportunity to meet and talk with some students who will be undertaking their professional placements schools in the coming weeks. The Minister took a great interest listening to students as they shared their experiences.
The Minister also met with the University College's new Chair, Edgar Jardine, Principal and CEO, Prof. Jonathan Heggarty and the Executive Team.
The Minister was briefed on some of the critical issues facing the education sector as a whole, including the sustainability, quality and importance of research-informed teacher education, educational underachievement and its impact on society and the vital role of continuous professional development in developing and maintaining a world-class education system.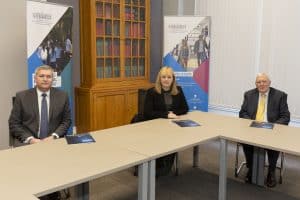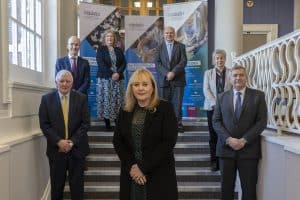 Reasons to study at Stranmillis
Student Satisfaction
Ranked No.1 for satisfaction in Northern Ireland.
Work-based placements
100% of our undergraduate students undertake an extensive programme of work-based placements.
study abroad
32% of our students enjoy a study abroad experience.
student success
We are proud to have a 95% student success rate.