5th January, 2022
New Chair Announced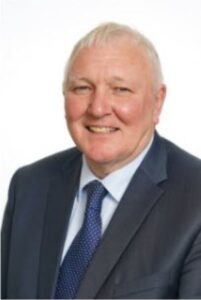 Professor Sir Desmond Rea's term of office as Chair of the Stranmillis University College (SUC) Governing Body, ended on 31 December 2021.  The Governors, Staff and Students would like to thank Sir Desmond for his dedication and leadership as Chair of the Board over the last 8 years.  We wish him well and look forward to celebrating his tenure in the near future.
Following an open competition and appointment by the Department for the Economy, Mr Edgar Jardine, who has served as Vice-Chair of the SUC Governing Body from 1 August 2014, took up the position as Chair with effect from 1 January 2022.  As a College community we congratulate Mr Jardine on his appointment and welcome him to his new role.
Mr Jardine is a former Chief Executive of the Northern Ireland Statistics and Research Agency. He has also served at senior level in the Office of the First Minister and Deputy first Minister, and in the former Department of Culture, Arts and Leisure and as Interim Chief Executive of the Northern Ireland Policing Board. He was awarded the CB in 2012 for public service.
Since his retirement from the Northern Ireland Civil Service Mr Jardine has served in a number of non-executive roles. He was a member of the Probation Board for Northern Ireland from 2012 to 2018 and of the Education Authority from 2015 – 2020. He joined the NI Policing Board as an Independent Member on 1 April 2020.  He is also Chair of the Department of Finance's Statistics Advisory Committee and serves as an Education Authority representative on the Board of Governors of Dundonald High School.
Reasons to study at Stranmillis
Student Satisfaction
Stranmillis is ranked first in Northern Ireland for student satisfaction.
Work-based placements
100% of our undergraduate students undertake an extensive programme of work-based placements.
Study Abroad
All students have the opportunity to spend time studying abroad.
Student Success
We are proud to have a 96% student success rate.