15th September, 2023
Stran launches new Centenary Nature Trail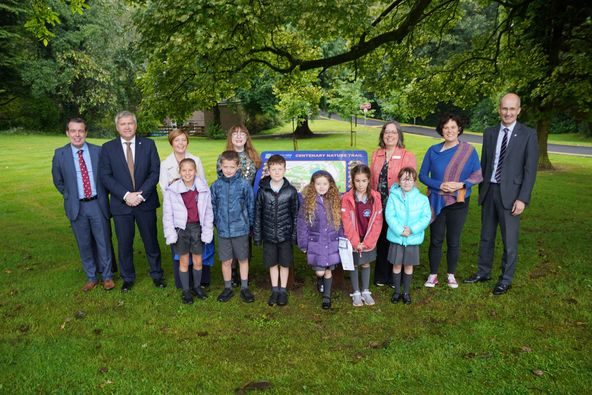 As a college, Stranmillis is committed to environmental and biodiversity sustainability. It was with great pleasure that, as part of our Centenary celebrations, the College unveiled its new Centenary Nature Trail on Friday 15 September.
The Trail was opened by Cllr. Áine Groogan, Deputy Lord Mayor of Belfast, at a ceremony and nature walk attended by local MP Claire Hanna, MLA Paula Bradshaw and Cllr. Tracy Kelly, who were joined by teachers and pupils from Stranmillis Primary School, environmental groups and representatives from our partner on the project, RSBP NI.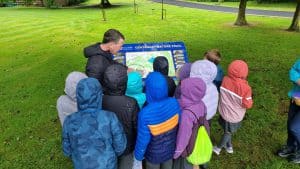 Speaking at the launch, Stranmillis University College Principal and CEO, Prof. Jonathan Heggarty said: "The World Around Us is an area of learning in the primary and foundation stage curricula and an area where Stranmillis is a leader in research and the development of best and practice."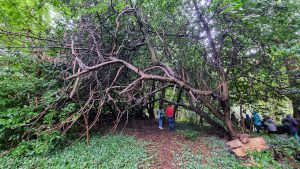 "Engaging, interactive educational resources such as this trail are a reminder that education extends beyond the classroom. This nature trail is more than just a beautiful path winding through our campus; it's an educational journey, with information stops and QR codes linked to informative and engaging digital resources, designed in cooperation with RSPB NI to provide an interactive, teacher-led outdoor learning experience that will be enjoyed by schools, education providers and wider community groups for years to come."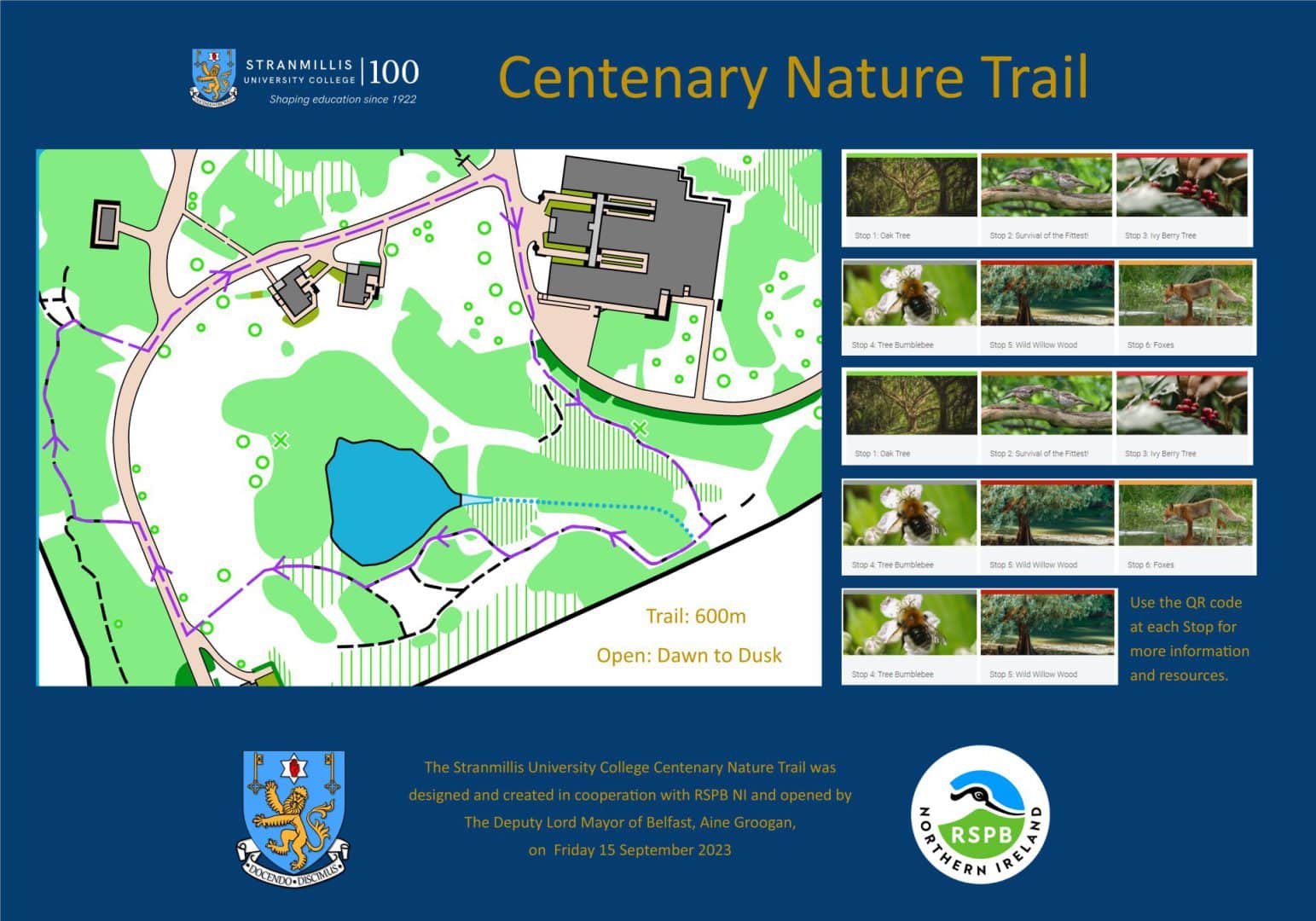 Reasons to study at Stranmillis
Student Satisfaction
Stranmillis is ranked first in Northern Ireland for student satisfaction.
Work-based placements
100% of our undergraduate students undertake an extensive programme of work-based placements.
Study Abroad
All students have the opportunity to spend time studying abroad.
Student Success
We are proud to have a 96% student success rate.