8th July, 2021
Stranmillis University College is pleased to announce the appointment of Principal/CEO
Stranmillis University College is pleased to announce the appointment of Dr Jonathan Heggarty to the position of Principal/CEO who will take up post following the retirement of our current Principal/CEO Professor Anne Heaslett.
Prior to his appointment to Principal & Chief Executive Officer of Stranmillis University College, Dr Jonathan Heggarty was Director of Curriculum and Learner Success at Belfast Metropolitan College from 2015.
A graduate from Queen's University Belfast, Dr Heggarty started his career within the IT sector as a software engineer developing a range of products for multinational technology companies. In 2003, he became a lecturer within Further Education and has held several curriculum positions within the sector. In his role as Director of Curriculum and Learner Success, he led and managed the delivery of a wide range of full-time, part-time and work-based-learning further and higher education programmes to over 14,000 learners annually. He also led the development of a wide range of programmes designed to meet the needs of learners and employers.
Dr Heggarty is passionate about promoting the importance of education and was the founder of several initiatives including Coder Dojo Belfast which is the largest coding club for young people in Northern Ireland.  Dr Heggarty was awarded the MBE in December 2017 for services to Further Education in Northern Ireland.
In relation to his appointment, Dr Heggarty stated "I am delighted to be appointed as Principal & Chief Executive Officer of Stranmillis University College. Under the leadership of Professor Anne Heaslett, the College has enriched its well-deserved reputation for excellence in teaching, research and scholarship. I am privileged to take up this role and I look forward to leading the extremely talented and dedicated Stranmillis team."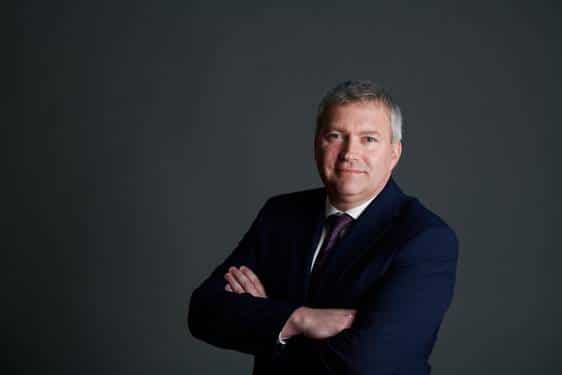 Reasons to study at Stranmillis
Student Satisfaction
Stranmillis is ranked first in Northern Ireland for student satisfaction.
Work-based placements
100% of our undergraduate students undertake an extensive programme of work-based placements.
Study Abroad
All students have the opportunity to spend time studying abroad.
Student Success
We are proud to have a 96% student success rate.