20th October, 2023
Teachers challenged to re-think their priorities in the teaching of reading
Educators have been challenged to rethink the way they teach reading to ensure young people learn to read for pleasure, in their own time and develop their identities as readers. That challenge was posed by Professor Teresa Cremin from the Open University, at a conference to celebrate the 20th anniversary of SCoTENS (Standing Committee for Teacher Education North and South), the all-island network of 34 Higher Education Institutions, teacher unions and other education bodies with a shared interest in teacher education.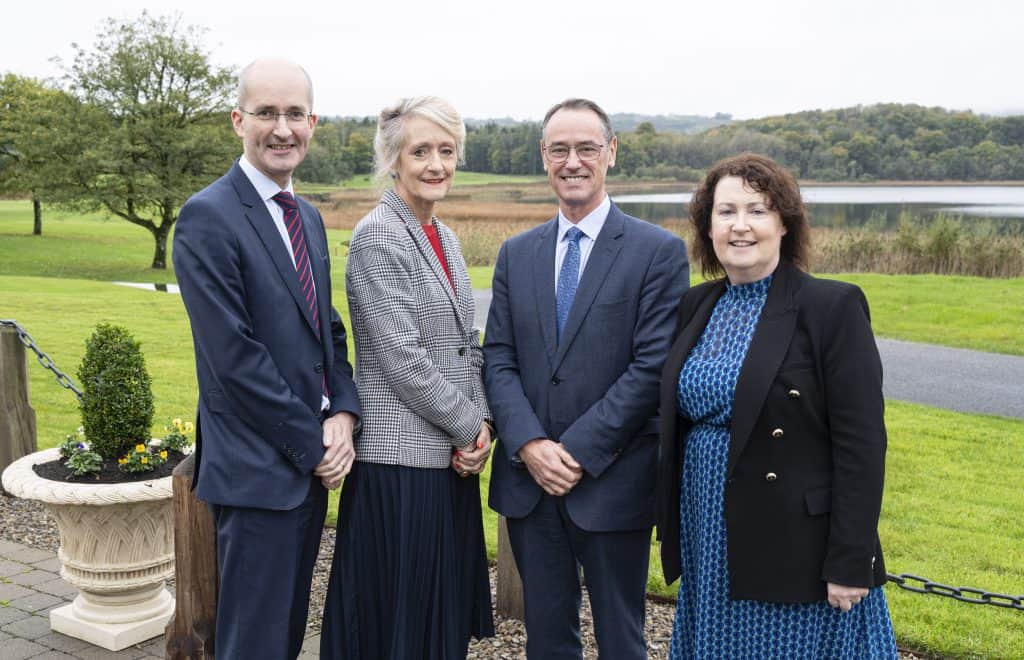 Professor Cremin, invited delegates to move beyond a vision of 'readers for the system', to one where learners become readers for life: "When it comes to teaching reading, there has traditionally been a focus on what is measurable, on short-term gains, and performing in line with traditional notions of decoding and comprehension. If, as educators, we want our young people to be readers for life, we need to pay attention to their identities as readers, and support them in developing sustainable reading behaviours and in discussing the texts they choose to read".
The conference was opened by Dr Mark Browne, Permanent Secretary at the Department of Education: "Since its establishment, SCoTENS has brought together educators, researchers and policymakers from both sides of the border, reflecting the collaborative nature of our jurisdictions in the provision of education to our children and young people. Much has been achieved across the spectrum of teacher education provision over this time and that is to be celebrated.
Professor Noel Purdy, Director of Research and Scholarship at Stranmillis , added: "This conference represents an important milestone for SCoTENS, and we are proud of what we have achieved. But we are not resting on our laurels. Today, we are looking to the future with hope, and are more determined than ever to build on our achievements, and on the constructive cross-border partnerships that have been developed to date."
Reasons to study at Stranmillis
Student Satisfaction
Stranmillis is ranked first in Northern Ireland for student satisfaction.
Work-based placements
100% of our undergraduate students undertake an extensive programme of work-based placements.
Study Abroad
All students have the opportunity to spend time studying abroad.
Student Success
We are proud to have a 96% student success rate.