9th September, 2022
The Passing of Her Majesty Queen Elizabeth II

On behalf of the Board of Governors, staff and students of Stranmillis University College, we were deeply saddened to learn of the death of Her Majesty Queen Elizabeth II.
Over the course of her 70-year reign, Her Majesty Queen Elizabeth II devoted her life to one of public service. The Queen has been a constant in all of our lives and an inspiration and role model for many of us; an example of dignity, grace and dedication, as she tirelessly performed her duties, both at home and abroad, demonstrating leadership, strength and a commitment to reconciliation.
Many will feel a great sense of loss given that our lives have been marked by events and celebrations involving the Queen and the Royal Family. The news of her death brings sorrow for the United Kingdom and, most particularly, for the members of the Royal Family. Our thoughts go out to a family circle who have lost a mother, a grandmother and a great-grandmother.
As a nation, we have lost a remarkable Head of State, a role model and someone that many of us could relate to, in one way or another.
A book of condolence will be available for staff, students and the wider college community in the Moses Hill room from Monday for those wishing to sign.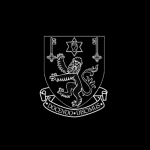 Mr Edgar Jardine, Chair of the Board of Governors
Professor Jonathan Heggarty, Principal and CEO
Reasons to study at Stranmillis
Student Satisfaction
Ranked No.1 for satisfaction in Northern Ireland.
Work-based placements
100% of our undergraduate students undertake an extensive programme of work-based placements.
study abroad
32% of our students enjoy a study abroad experience.
student success
We are proud to have a 95% student success rate.