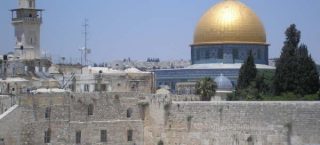 An Introduction to Islam
Commencing 14 April 2021. Pádraig shares information with the aim to provide an understanding of Islam, ideal for individuals who may work with Muslims or want to know more about the religion.
Learn more and book
History of Art 3: Modernism in War and Peace 1914-1945
Commencing 02 February 2021, online. German war veteran and architect Walter Gropius undertook to harness art and technology. In 1919 he launched the Bauhaus art and design school in Weimar.
Learn more and book
The Eve of Destruction: The World in 1968
Commencing 13 April 2021. Join Ronnie as he revisits the dramatic events of 1968, when the world appeared to be 'on the eve of destruction'.
Learn more and book
REASONS TO STUDY AT STRANMILLIS
Always connected
Stranmillis has invested heavily in the latest communications technology and campus-wide high speed WiFi
Green campus
The College is the first HEI in Northern Ireland to be awarded EcoCampus status.
A great location
Located in the heart of Belfast there's always something to do.
Academic standards
The UK Quality Assurance Agency reports the highest level of confidence in academic standards.