12th March, 2020
Effective Practice for Tackling Educational Disadvantage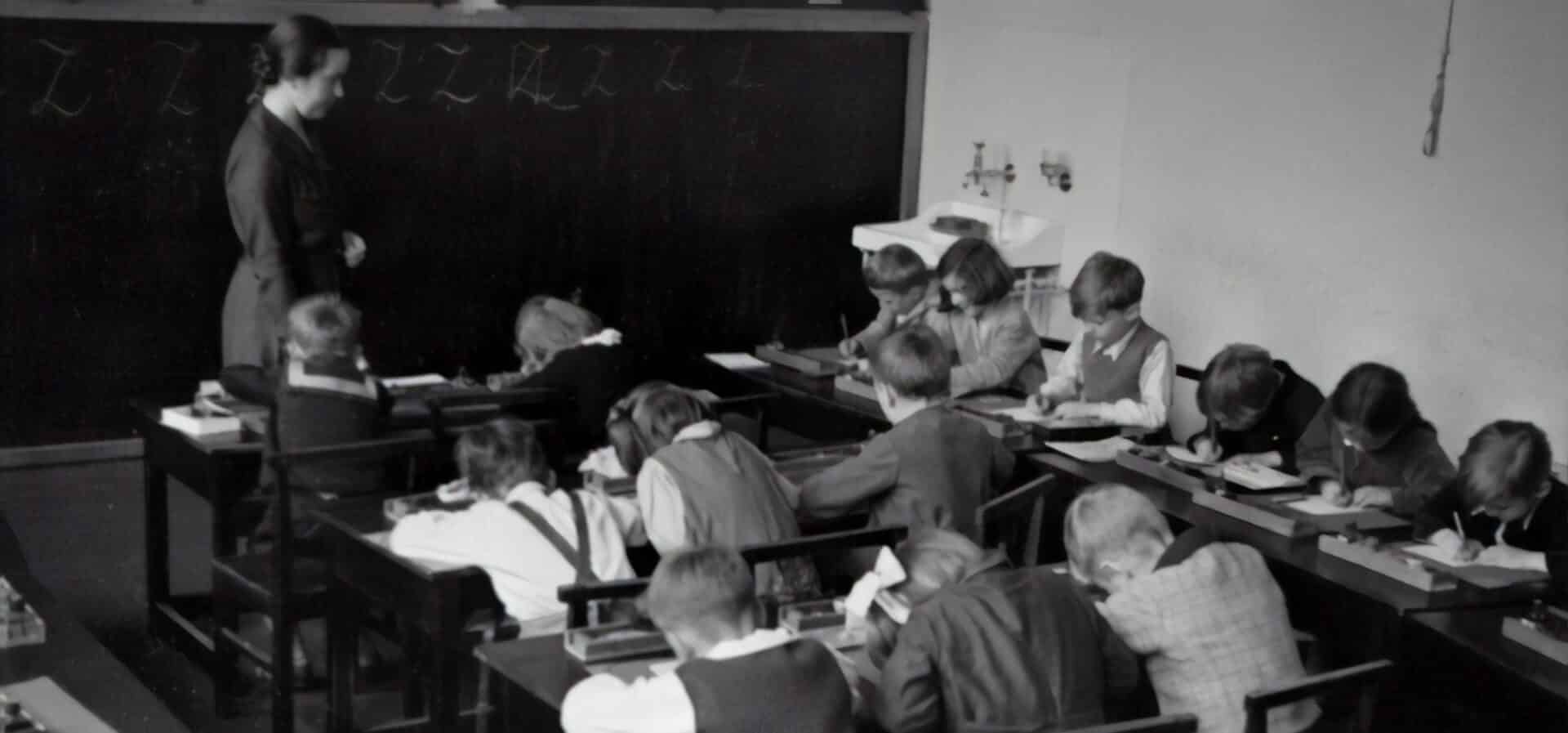 Policy reports and academic research in Northern Ireland have repeatedly highlighted the major, persistent problem of educational disadvantage. The most recent 'New Decade, New Approach' agreement specifically mentioned educational underachievement amongst working class Protestant boys as a priority. It required the establishment of an 'expert group' to "address links between persistent educational underachievement and socio-economic background" (Smith and Coveney, 2020). Last month the Department for Education's 'Tackling Educational Disadvantage' team published "10 Features of Effective Schools", a collated set of key features identified as 'effective practice' for school leaders in challenging circumstances (DE(NI), 2020). In this post we'll take a closer look at this paper, and draw out some more lessons from the case studies described within.
The paper identifies eight schools that were "producing good or improving results (at level 2) whilst operating in very challenging circumstances including a high percentage of Free School Meal Entitled (FSME) pupils". These schools' leaders have provided a number of examples of policies and actions that have contributed to their schools' success, which are reproduced within the document. These case studies are intended to practically advise peers in other post-primary contexts, and are undoubtedly useful in that regard. However, reading through the document prompts us to ask a number of questions. We hope that this discussion may lead to ways of developing it further.
1. Why these schools?
Coleraine College, Coleraine
Hazelwood College, Belfast
Malone College, Belfast
Newtownhamilton High School, Newtownhamilton

St Dominic's High School, Belfast

St Genevieve's High School, Belfast

St Kevin's College, Lisnaskea
St Mary's College, Derry
Despite sharing a high percentage of FSME pupils, the schools included are from a diverse range of contexts. Geographically, they span Northern Ireland (though there is a predominance of Belfast schools). In terms of sector, they are Maintained, Controlled and Integrated (though none are Irish Medium). Some are co-education and some are all-girls. However, none are all-boys, the most common context for educational underachievement. Interestingly, one school is a grammar school (St. Dominic's High School), and produces some of the highest exam results in Northern Ireland. This raises the often overlooked question of whether, to what extent, and how a grammar school pupil can be thought to be at an educational disadvantage, and prompts us to think about the different ways in which educational underachievement is a reality in that context.
As disadvantage and underachievement are inherently relative concepts, some pupils in grammar schools inevitably will be at a disadvantage and at risk of underachieving in relation to their peers. If they have FSME, this is more likely. School leaders in these contexts should therefore still proactively seek to tackle disadvantage. However, in relation to their peers in non-selective secondary schools, grammar school students are undoubtedly at an educational advantage by virtue of already having "succeeded" in the transfer tests.
The other point to make about the schools sampled is that they are all post-primary, and as such only consider interventions and policies that affect post-primary education (with the partial exception of Hazelwood College's cross-phase links described in part 7). Whilst this is a natural consequence of the paper's focus on high performance at Level 2 (GCSE), such a focus should not preclude consideration of the crucial role of primary schools in closing the educational attainment gap. The strong case for early intervention's success in equipping disadvantaged students with the necessary skills to succeed in education (Woods et al., 2013; Greaves et al., 2014) means that the voices of primary principals working in these same communities might shed valuable further light on these success stories.
2. Are these key features generalizable?
Together, the leadership-focused approach taken by this paper and the STAR (Situation, Task, Action, Result) format in which each of the case studies is discussed, imply a linear progression from problem to solution caused (or at least influenced) by a top-down policy intervention. However, we know that this is rarely how management and policy change works. These case studies are essentially testimonials on "what works", and should be useful for school leaders and Boards of Governors working to raise achievement in their schools. However, the degree to which they will be generalizable will be highly variable. This is something the paper does well. By grouping the case studies into sections highlighting 'key features', it makes clear the overarching, generalizable lesson.
3. What are the costs?
As could be expected given ongoing constraints on the public purse, none of the key features mentioned a deployment of financial resources (except for one mentioning their reduction). This means that all the case studies described ways to 'do more with less' through managerial strategies and policy decisions. Whilst of course there are ways that increased investment in education could have beneficial effects in tackling disadvantage (Frawley, 2014), their omission from the list of 'key features' is understandable.
However, what is missing from these accounts is a broader sense of the costs of these interventions and policy changes. School leaders will be just as well served to understand what might have been sacrificed (extra-curricular activities, lesson time, curriculum choice…) to achieve these positive outcomes, as simply reading about their success. This accounting for costs needn't take the shape of some kind of cost-benefit analysis or a cold zero-sum game, and of course school improvement can be achieved even in the most resource-poor contexts. However, by acknowledging the need for compromise, where some priorities are sacrificed in the service of others, such case studies could be even more helpful to other schools facing similar challenges.
We at CREU welcome the publication of "10 Features of Effective Schools" and have raised these three questions as a way of critically engaging with its content. We hope to have the opportunity to collaborate on developing this important work, which will play a role in addressing the "links between persistent educational underachievement and socio-economic background" (Smith and Coveney, 2020) in Northern Ireland.
About the Author
Dr Jonathan Harris is a Research Fellow at the Centre for Research in Educational Underachievement (CREU) at Stranmillis University College. He completed a PhD in Geography at Cambridge University and trained as a Geography teacher at the IOE in London. His research interests include education and language policy, geographical inequality, and indigenous knowledge.
References:
DE(NI) (2020) Tackling Educational Disadvantage: 10 Features of Effective Schools. Bangor: Department of Education.
Frawley, D. (2014) "Combating educational disadvantage through early years and primary school investment", Irish Educational Studies, 33(2), pp.155–171.
Greaves, E., Macmillan, L. and Sibieta, L. (2014) Lessons from London schools for attainment gaps and social mobility: research report. London: Social Mobility and Child Poverty Commission.
Smith, J. and Coveney, S. (2020) New Decade, New Approach. Belfast: Northern Ireland Office.
Woods, A., Mackenzie, N. M. and Wong, S. (2013) "Social justice in early years education: Practices and understandings", Contemporary Issues in Early Childhood, 14(4), pp.285–289.
Reasons to study at Stranmillis
Student Satisfaction
Ranked No.1 for satisfaction in Northern Ireland.
Work-based placements
100% of our undergraduate students undertake an extensive programme of work-based placements.
study abroad
32% of our students enjoy a study abroad experience.
student success
We are proud to have a 95% student success rate.