16th April, 2020
'Left to their own devices': the inequality of homeschooling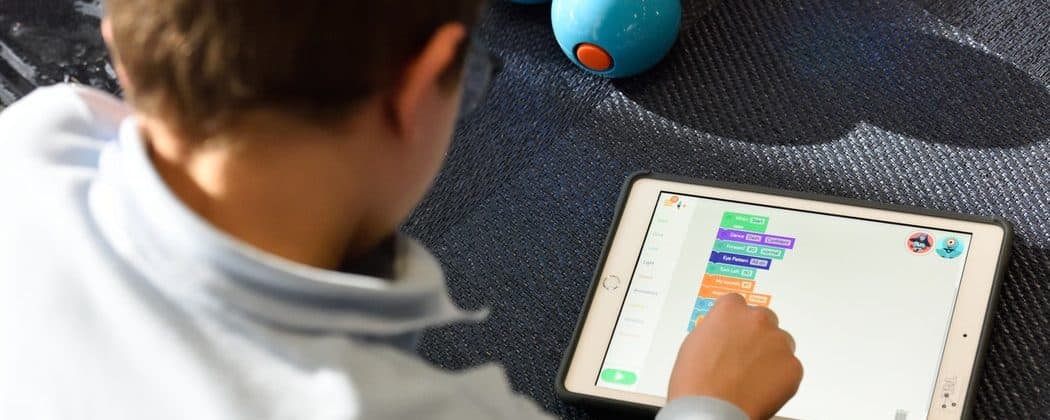 Last week's Twitter sensation was middle class lockdown bingo, where thousands rated their performance against a list which included growing tomatoes, baking banana bread, meditating, sourdough starter, ordering from independent shops and 5pm gin.  One might conclude that for many, the current lockdown represents a welcome breather from the daily commute, the grind of office politics and the hectic pace of middle-class leisure pursuits.
But how highly would you score in a game of middle class homeschooling bingo, which might include doing the Joe Wicks daily workout, making your own playdough, a virtual tour of the musée d'Orsay, leading a mini-beast hunt in the garden, taking piano lessons on Zoom, and learning a new language?  Extra points perhaps if mum or dad can share their degree-level passion for specific topics: Irish poetry, calculus, glaciology, German history, astronomy…
Sounds wonderful, doesn't it?  But, this middle-class homeschooling idyll belies the grubbier reality of class division and educational disadvantage.  Of course, this is nothing new to Northern Ireland.  There is a wealth of evidence that pupils in receipt of Free School Meals here are much less likely to attend selective grammar schools, and consequently much less likely to achieve 5 or more A*-C grades in their GCSEs than children from wealthier families.  There is little doubt that the current lockdown has the potential to increase this achievement divide even further.  While some might assume that all parents are relishing this opportunity to support their children's learning through high-quality interactions at home, there is already some evidence from the Republic of Ireland that there are two other groups of parents whose voices are less frequently heard on social media: those who are trying their best but feeling overwhelmed and stressed by their new role as home educators, and those who can provide little or no support through a lack of ability, confidence, patience, time or health.
Access to Online Learning
Homeschooling during the lockdown also exposes the digital divide, not just between generations, but between rich and poor.  A recent Ofcom survey revealed that tablets followed by smartphones are the most popular devices used by children aged 5-15 to go online, but online access is mediated by family background.  Children in working class homes are less likely than those in middle class homes to access the internet via either a tablet (59% vs. 72%) or a mobile phone (49% vs. 62%).  There is also a world of difference between working on a large screen PC or laptop in a quiet bedroom or home study, and sharing access to Google Classroom with other siblings on a single mobile phone or tablet in a small living room or kitchen with the television on in the background.  Furthermore, children who have special educational needs or English as an Additional Language are likely to fall further behind through the lack of additional assistance during the lockdown.  Public libraries, which would usually offer free internet access to all, are also shut.
So, while there has been a social media focus on the educational silver lining for parents from the current pandemic (the rapid rise of online learning, and the potential for this to strengthen parent/teacher/child communication), let's not forget that the reality is a much more prosaic hodgepodge of educational opportunity, where those who are already most educationally disadvantaged are likely to fall even further behind their peers through no fault of their own.
Four Priority Areas
There are few simple solutions, but I would suggest four priority areas where improvement could be made, during the remainder of the lockdown. First, many parents need basic, practical guidance on how to support their children's learning during this enforced homeschooling, since the vast majority of parents are not trained teachers and had not signed up to this new role.  This is not to seek to load more work on already busy teachers, but perhaps there is scope for fewer lessons and some brief supporting notes for parents, which could be made available online and posted home for those families with less access to online resources.  Second, there is an urgent need for CPD for teachers who are also learning how best to embrace the full potential of online learning, maximizing opportunities for pupils to participate in engaging, multi-media, interactive lessons, and to be able to submit work and receive formative feedback.  At Stranmillis, we have already made available a free online course which has proven extremely popular.  Third, it has been reported that the educational authorities in New York have begun to distribute iPads with free data plans to low-income families unable to access online lessons. Could the Department of Education here consider making some funds available for the same purpose?  And, fourth, there is an urgent need for research in Northern Ireland to tell us exactly how different parents are coping with homeschooling, to allow schools and government to target resources more equitably.
In due course, when schools do eventually re-open, educators will need to plan carefully for the resumption of classroom teaching, acknowledging that there will be an educational gulf, wider than ever before, between the educationally advantaged and disadvantaged.  For some children, the lockdown will have had no negative impact, and for some possibly even a positive impact, the consequence of weeks of committed parental tutorial support; others, however, will have stalled or regressed in their learning; some will take time to re-adjust to the routine and discipline of the formal school environment; and some, sadly, will also be dealing with the emotional and practical consequences of family illness or bereavement as a result of the pandemic.  All of this will have both curricular but also pastoral implications for teachers, who themselves are under enormous pressure during the lockdown.  In terms of assessment, too, educators will need to consider how weeks of lockdown will impact on future test grades, making use perhaps of special circumstances.  As ever, the middle classes will be able to rely on existing familial support structures supplemented by private tutoring.  For those on lower incomes, tutoring has never been an affordable option, but there are more and more free resources available online, and there could be opportunities here for our talented student teachers to do some volunteer tutoring offering their services to pupils who have fallen behind, either through face-to-face teaching or through use of a video-conferencing service.
The Northern Ireland Curriculum, last revised in 2007, states that it aims to "empower young people to achieve their potential and to make informed and responsible decisions through their lives." Unless action is taken in the days to come, the current lockdown and the differentiated experiences of homeschooling have the potential to further disempower and disenfranchise, thus exacerbating the social injustice of an already deeply divided education system.
About the Author
Dr Noel Purdy is Director of the Centre for Research in Educational Underachievement at Stranmillis University College, Belfast.
Reasons to study at Stranmillis
Student Satisfaction
Ranked No.1 for satisfaction in Northern Ireland.
Work-based placements
100% of our undergraduate students undertake an extensive programme of work-based placements.
study abroad
32% of our students enjoy a study abroad experience.
student success
We are proud to have a 95% student success rate.