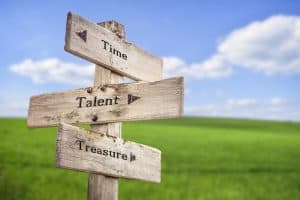 MAKE A GIFT OR DONATION
Making a gift or donation to provide a bursary or scholarship to help students achieve their best, fund vital research in key educational and societal issues or support community or widening participation initiatives, can help transform the lives of children, young people and communities. Alumni and supporters can make a real difference by donating to a range of projects such as:
Centre for Research in Educational Underachievement
Educational underachievement is one of the most significant, complex and multi-faceted challenges facing society. Our Centre for Research in Educational Underachievement was established to provide innovative, interdisciplinary research and evidence-based responses that will help raise attainment, improve children's lives and shape future policy and practice. Your support for the work of the Centre will help transform the lives of young people and communities in the most disadvantage areas of Northern Ireland.
Centre for Outdoor Learning
As part of our EcoCampus strategy, the College has ambitious plans to create an outdoor learning centre that will provide an innovative and inspirational resource for schools, intergenerational learning projects and community groups.
Bursaries and Scholarships
Stranmillis is committed to supporting students seeking access to higher education.  With your help, we can ensure that no student is forced to compromise their studies due to financial circumstances.  Support in this area may include providing bursaries to help with living costs or a scholarship for an opportunity to participate in study abroad.
VOLUNTEER
Volunteering is a way of giving back to the University College. Alumni have the power to positively impact and contribute to the College's Professional and Intergenerational Learning strategy.  Becoming a volunteer, and sharing your talents, skills and experience, is a great way to re-engage with Stranmillis and is rewarding on many levels, professionally and socially.  For example, volunteers can support our local educational initiatives working with disadvantaged communities or get involved with other intergenerational learning projects.
HISTORY CORNER
We offer Alumni the opportunity to support the future of the college while becoming a part of its history.  Dedicated display areas to commemorate a special occasion or to showcase memorabilia from the College's rich past, including:
Books and Magazines
Clothing
Awards and Prizes
Photographs and Sketches
Plant a tree
Buy a bench
If you would be interested in finding out more about how you can support the work of the College and help us continue to transform the lives of children, young people and communities, please contact us at alumni@stran.ac.uk
You can keep up-to-date with what is coming up online through our alumni Facebook, Twitter, LinkedIn, Instagram and YouTube social media channels.