Stop 2: Survival of the Fittest!
What do all living things need to survive? As we explore the trail today, see if you could all become detectives trying to spot the many ways Stranmillis is helping nature survive through all the stages of their lifecycles. You could note down or take photos of evidence of these different ways.
Activity
A time to take all the suggestions from the children to gauge previous learning
(Water, air, different food for different stages of their life cycles, a  safe home away from predators to sleep (roost) and raise their young).
What do birds need for their survival? Again allow time for all suggestions.
What food is this thrush feeding its young chick? (A black coloured berry from an ivy tree.)
In which season do you think this picture was taken? (Late summer perhaps or early autumn when the last broods of chicks are fledging (learning to fly and become independent) and the berry fruits have fully ripened on trees and bushes.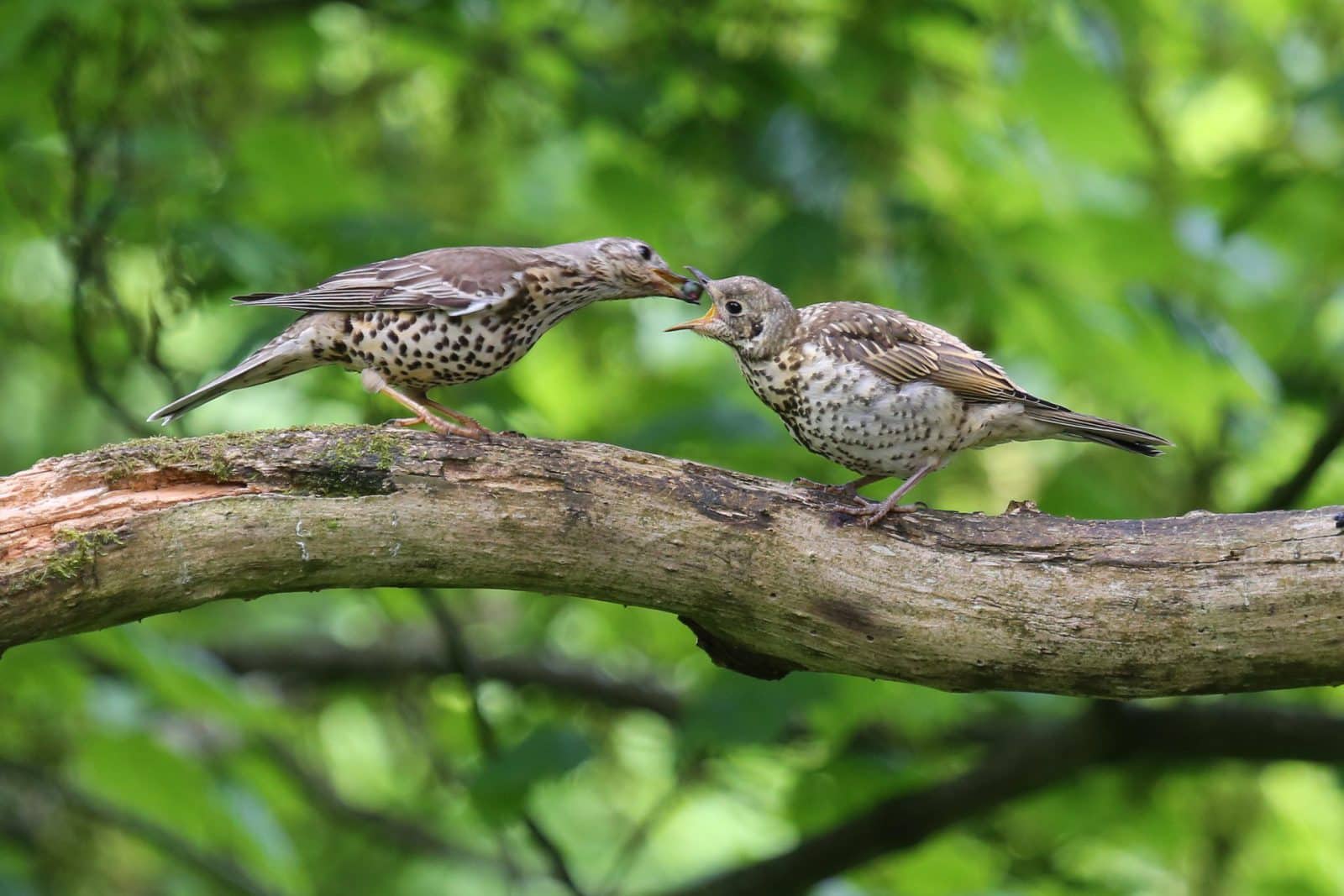 Why Study At Stranmillis?
Must Visit Destination
Belfast is one of the Top 10 cities on the rise (Lonely Planet), top 12 world travel destinations (Frommer's).
Student Retention
High student retention rates at >95%.
Student Satisfaction
Stranmillis is ranked first in Northern Ireland for student satisfaction.
A network of partners
The College has a network of over 750 school, education and insight placement partners.
Global community
The campus attracts students and staff from over 30 partner universities worldwide.
Large selection of rooms
Choose from single standard or single en-suite.
Security
With 24 hour residential support and security you're always safe.
Budget friendly prices
Great prices from only £115 per week.