Stranmillis Students' Union
Stranmillis has a strong Students' Union, led by students for students. The Union plays an active and vital role in the life of the College, giving you a voice on what matters to you; working on your behalf to ensure the highest standards of teaching, learning and professional development are delivered; and ensuring you make the most of your skills and talents through an extensive programme of extra-curricular activities
Stranmillis Students' Union Mission Statement
'The Students' Union seeks to ensure that the quality of student life in Stranmillis University College is of the highest possible standard. The Union will endeavour to proactively provide support for all members of the College community. First and foremost, the Union will undertake to provide an independent voice for the Stranmillis student and in all situations seek to ensure that the student voice is heard.'
Here for You
Your Voice, Your Welfare, Your Support
Whether it's to represent your views, thoughts and ideas around every aspect of your Stranmillis experience; ensure that your health and wellbeing is a primary focus; or making sure you have the support you need to excel in your academic studies, Stranmillis Student's Union is there for you.
Clubs and Societies
Whatever your talent, passion or energy is, there is a club, society or activity ready to welcome you with open arms. From stage to sportsfield, whether your interests lie in the field of sport, music, drama, media or the Christian Union, there is a host of clubs, societies and activities for you to get involved with and become part of the Stranmillis  community, including the legendary Stran Panto!
To find out more, click on each of the clubs below to find out more information, or click here to read our Fresher's Magazine!
Events and Charities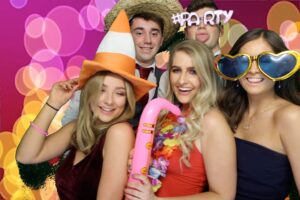 A large part of  University is meeting new people and having fun so the Students' Union run a range of events throughout the year to allow students to enjoy themselves, meet new people and have the time of their lives! We also believe that it is vitally important to support both local and international charities as a part of our role in the Students' Union. Often the two mix!