Money
Numeracy at key stage 1 and key stage 2 are a vital part of the learning journey for children and young people. Our Restart and Recovery Learning Programme from our Student Ambassadors offers a  fantastic suite of downloadable audio and/or video lessons to act as a key stimulus for pupils. The resources focus on 'money handling' and 'money management' skills for schools in line with the NI curriculum. All lessons come with a parent guide/resource pack to support adult supervision during the activities (appropriate to the age of the child/young person).  This may be a parent or a teacher (if at school). Creative use of multi-media design and the teacher's voice are powerful tools to support the child and parents. Powerpoints may be downloaded with teacher voice and packs are in pdf for ease of printing.
Key Stage 1
This resource offers a game-like interaction for children and young people. Children can interact with the slide show as a game and listen to the teacher's voice to help them throughout.  For parents and teachers, please note that there is a resource guide/pack to support active learning.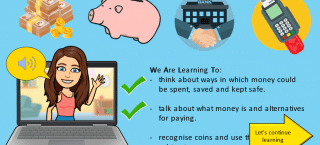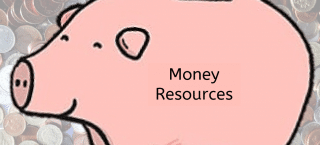 Guide for Parents
A parent's guide to money lessons for KS1 pupil
Click for guide
Key Stage 2
This resource offers downloadable powerpoints, with teacher audio files embedded in the resource,activities packs and video lessons to support the young person. Our student teachers have designed these activities and lessons to challenge the key stage 2 learner in terms of money management. For parents and teachers, please note that there are resource guides/packs to support active learning.
Lesson 1